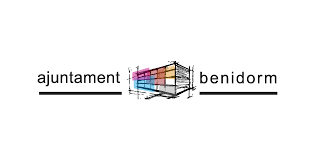 Benidorm City Council to grant 200 euros a month minimum, to people and families affected by the Covid-19 coronavirus, that have been on the Benidorm Padron for at least a year and fulfil the requirements set out below. This aid will be for 3 months.

The mayor explained that "these grants are aimed at people or family units that do not have sufficient income to cope with the current emergency situation.

As detailed by Toni Pérez, "the monthly amount of aid will be 200 euros for a single person, to which 50 euros will be added for each more member of the family unit." Thus, a two person family who meet the requirements set out in the plan will receive 250 euros; 300 euros, those of three; and 350, those of four.

The rules state that the aid will be granted "for a maximum period of 3 months", and once the rules have been published, applications may be submitted until June 30.

To be able to access these grants, the applicant must have been registered on the Benidorm Padron for at least one year and be unemployed, having been affected by a Temporary Employment Regulation Order (ERTE), having reduced their working hours due to caring for someone or having suffered a loss of income due to the state of alarm. Likewise, among the economic requirements, it must be proven that the income of the family unit does not exceed twice the monthly Public Indicator of Multiple Effects Income (IPREM), set for 2020 at 537.84 euros. This limit will be increased by one fifth the IPREM for each more member of the family unit. In any case, income must include the months from January 2020 to the month prior to the application date.

Once the plan is approved and published, the rest of the economic requirements can be consulted, as well as the documentation to be provided, which must be submitted electronically or in the Town Hall Registry or in the sub offices.