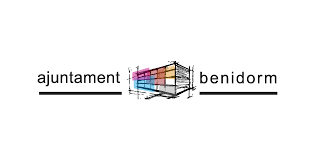 Emergency Aid from Benidorm Council for people in financial difficulties due to Covid.
https://benidorm.org/es/node/62642 This link is for a one off supplementary payment to help out
in a crisis situation such as you are unable to pay the rent, or you have an unexpected large bill.
You can possibly claim other aid from the council.
If you do not speak Spanish you will need someone who does to help you access the benefits.
You aid from the social workers at your local Bienestar located at your local Social Centre.
These are: for the Central Zone Concejalia Social. C. Pintor Lozano. Telephone +34966800931.
Rincon de Loix/Levante. Centro Social La Torreta. C. Cuidad Real. Tel.+34966803033.
Colonia Madrid/Pueblo Poniente. Centro Social Llorca Linares. C. Goya. Tel. +34965867071
Cala Benidorm. Centro Tanit. l Secretario Juan Antonio Baldovi, 5 , Tel. +34965863005.
Other local councils will have similar schemes.
Contact their social work department/Bienestar Social.
Also GVA has a dedicated number to ring 012 wherever you live in the Valencia Region.
Again you will probably need a Spanish speaker to call for you,