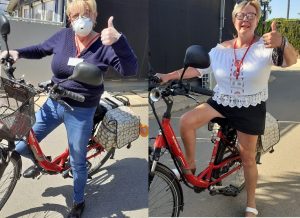 From 26th June it is no longer compulsory to where a mask outside if you can maintain a social distance of 1.5 metres, except if with household members. You must carry the mask on you in case of entering a building, crowded street or public transport. Masks must still be worn at mass gatherings. Source Boletin Oficial del Estado
In Benidorm the number of positive Covid 19 PCR tests remains relatively high. 50 positive tests in the 2 weeks up to 22nd June 2021. This gives an incidence per 100,000 of about 71, compared to only about 15 in neighbouring Alfaz and Albir. Source GVA Sanitat.
Some people in Marina Baixa have had their appointment for the second dose of the Astra Zeneca vaccine cancelled without been given another appointment.

El Pais on 22nd June reports that there are nationally more than 2 million doses of Astra Zeneca and Janssen vaccines being stored in Spain. Sanidad is not achieving vaccine targets in June. This mainly affects people in their sixties destined to have the Astra Zeneca vaccine. Only about 30% of this group has had 2 doses of the vaccine, while 54% of people in their 50s have completed their vaccination with other vaccines.
Sanidad has decided to vaccinate people from as young as 12.
The Valencian region has the second lowest percentage of the population completely vaccinated against Covid at 31.1%. Only the Baleares fare worse with 30.9 %. The national average is 34.3% and the leader is Asturias with 41.5%. All figures are from 21st June 2021.