Classes Cancelled due to Coronavirus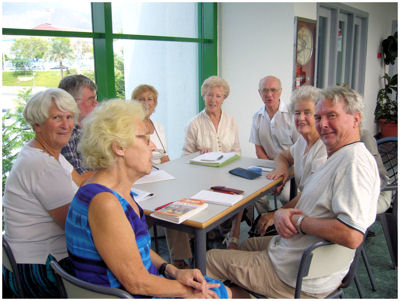 Volunteers provide Spanish language classes to Help International Benidorm members a small donation is required. For more information come to Thursday morning meeting.
Classes are run on a term basis and beginners will have to wait until the next new beginners class starts. People with some knowledge may be able to fit into an exisiting class following an assessment  of the teacher.
The classes are held in Centro Social Josè Llorca C/ Goya s/n, Benidorm 03502